Pet Urine & Odor Removal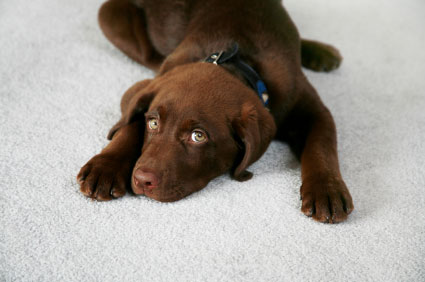 Urine deposited on carpet becomes very mobile. It can spread through carpet fibers contaminating the backing of the carpet and the sub-floor material below. Household pets will periodically continue to urinate in the same general location to the surprise of the owners. The permeation of urine odors can involve various floor types such as cement or wood and components such as tack strips and wall structures. Obviously, a basic cleaning will not eradicate this pungent odor.
Our Odor Removal Process
The source and severity of the odor are determined. The carpet will be rinsed and extracted with water and a broad spectrum rinse deodorizer. This step will take care of most urine situations.
In worst case scenarios, the carpet is pulled back in the contaminated areas to expose the severity of the problem.
If necessary, the pad will have to be removed and replaced.
An odor blocking material will have to be applied to the sub-floor and other components if necessary.