About Us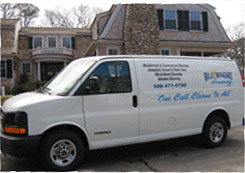 Simply put, not all carpet cleaning companies are equal.  At J. Brightwell Carpet Cleaning, our mission is to provide a superior service that will deliver fantastic results and keep your carpet and upholstery looking like new.
J. Brightwell Carpet Cleaning is a professional carpet and upholstery cleaning service certified by the Institute of Inspection, Cleaning, and Restoration Certification (IICRC.org).  The owner of J. Brightwell is an IICRC certified Master Textile Cleaner.  We have undertaken this extensive course of education to ensure we can address most any issue when cleaning your carpet or upholstery.  And when we do have questions, we have developed a network of expert industry professionals to whom we can turn for guidance.
In addition to our education and training, perhaps the biggest difference between J. Brightwell Carpet Cleaning and other carpet cleaning companies is our commitment to taking the time to do the job right.  And this goes beyond the cleaning.  We work carefully and take a number of steps to protect not only those areas of your home in which we are working, but each area through which we travel.
In short, we want to provide our clients with a complete service experience.  A service experience about which you will glad to tell your friends and family.
Thank you for visiting the J. Brightwell Carpert Cleaning web site.  We look forward to working with you!