The flooring in your home is a big deal, and it covers quite a large area. Carpeting is very fragile, and it has to be treated properly. Carpeting not only gets dirty, but it can also contain many allergens that can really mess with you.
If you allow stains to set in, it's going to be even more difficult for them to come out. If you don't get your carpets cleaned regularly, then you're not only going to have dirty carpets, but your carpets are subjected to much more wear and tear.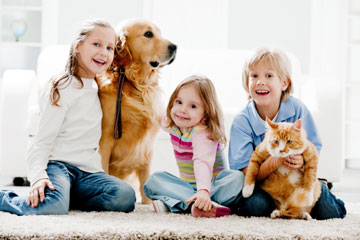 You don't want to have to upgrade your flooring before it's time, so it's a good idea to have a carpet cleaning business come into your home every few months in order to keep your carpets in tip top shape. So, what should you look for when you are choosing a good carpet cleaning company?  We think it's important to find companies that are honest and knowledgeable in this industry.
If you'd like to find out more about us you can read through our website as well as checking Reviews on Yelp.  We are a trustworthy company that has a lot to offer.
We have certified technicians and the top of the line equipment to ensure your home is cleaned thoroughly.  We will excel at getting out any old stains that may have set in and getting the job done in a timely manner as well as offering you great customer service.  Your carpet is a huge investment and we can help you take care of it.